"Spreading awareness about Multiple Hereditary Exostoses One Tumbler At A Time!"
My journey with 'making' began years ago, when I purchased a Singer sewing machine from Tuesday Morning in 2013. Initially, I bought it to make my children blankets and a few things here and there. What I didn't know was that I would find my passion in creating from just that one machine.
Over the years, I've sewn, drawn, hand lettered, painted and designed. I originally started making tumblers because I wanted to make one for myself and couldn't find the design I wanted elsewhere. 
Along the way, I fell in love with the process. There's truly so much customization that goes into tumbler making. Even from the very beginning, when it's just a plain ol' stainless steel tumbler...there are multiple sizes and shapes to pick from. Then there's the style of tumbler, whether it's hydro-dipped, fully glittered, geode, milky way, and so many more. And finally, there's the art of crafting the finished product that is just as unique as the individual who orders it. 
Moxie is defined as having courage or determination. In February 2020,  I noticed a large bump on my daughter's arm. I took her to the doctor, who then recommended a specialist who then diagnosed her with Multiple Hereditary Exostoses at 2 years old. MHE is a fancy name for a genetic bone disorder in which benign cartilage-capped bone tumors grow outward from the metaphysis of long bones, growth plates or from the surface of flat bones throughout the body. There is currently no cure for MHE. I am determined to do everything within my power to spread awareness about MHE, be a comfort to  other mamas whose children have MHE and to never stop fighting for a cure. Please know that your tumbler purchase with Moxie Makers is sooo much more than just buying a tumbler.
Outside of creating tumblers, I spend my days cuddled up with my family just north of Dallas, Texas.
A little more…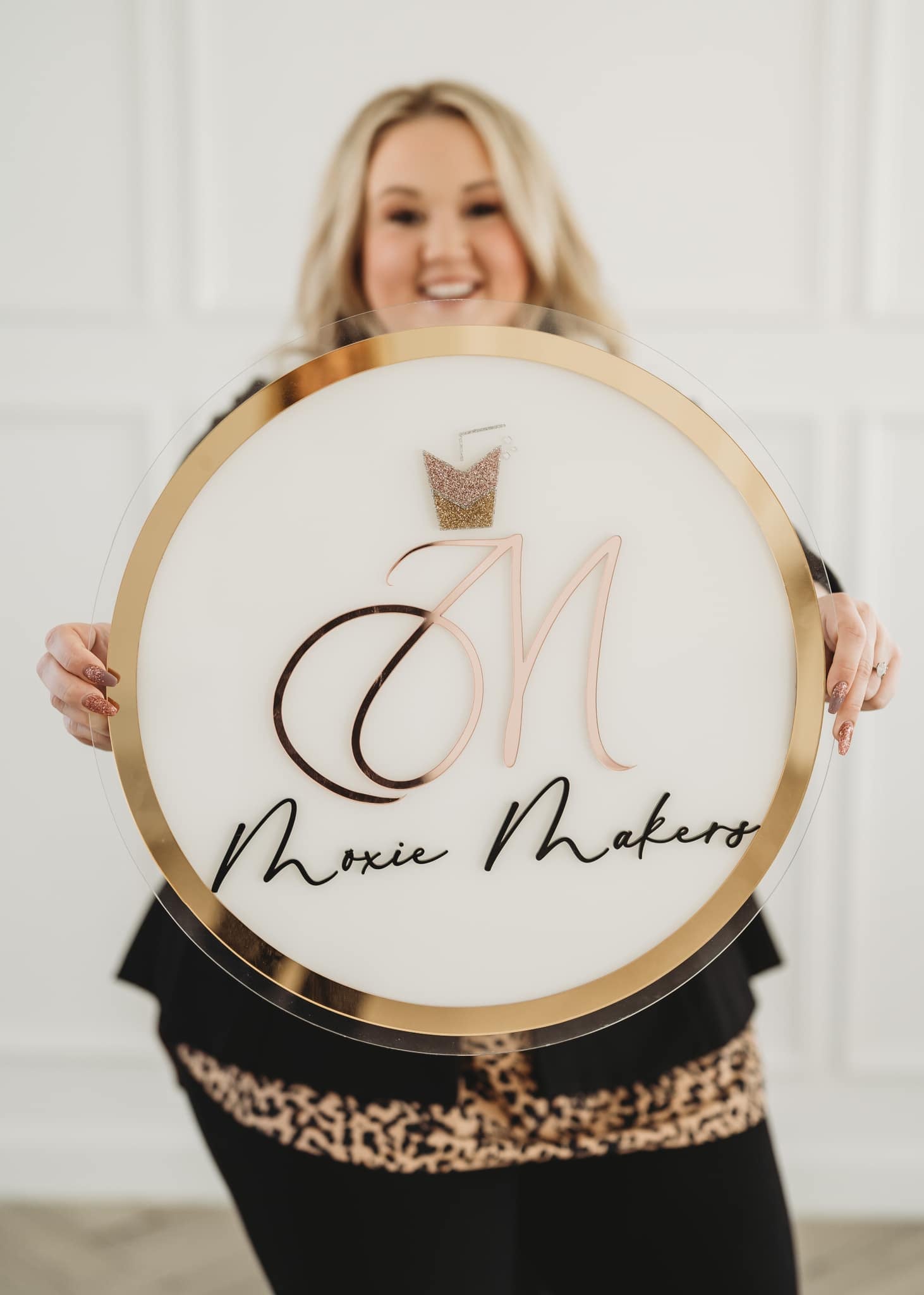 Hi. I'm April
My favorite color is pink & glitter (of course).
I am Mama to 3 small humans and 1 angel baby girl. 
I laugh at everything.
I'd rather be in a dress + heels than in jeans any day.
I love the women of country music. 
My family means the world to me.
I'm the world's worst chef, and I own it.
Nothing gets me jazzed like being around "the creative types"
Coffee is my weakness, I keep Starbucks in business.
My promise to all of you is one of authenticity.
I love the rain more than anything. 
I have a teacup Pomeranian who goes everywhere with me.
I truly believe in the power of a handwritten thank you note.
With Love,
Contact us
Regular price

From $21.00 USD

Regular price

Sale price

From $21.00 USD

Unit price

per

Regular price

From $21.00 USD

Regular price

Sale price

From $21.00 USD

Unit price

per

Regular price

From $47.00 USD

Regular price

Sale price

From $47.00 USD

Unit price

per